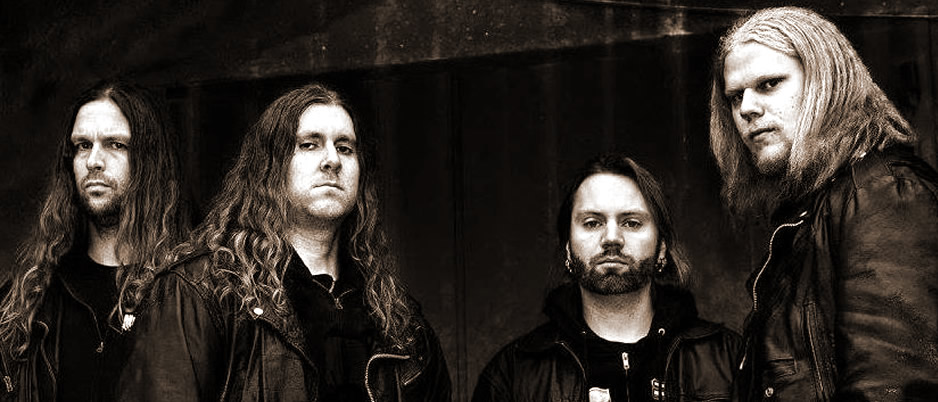 SOURCE – What should the fans expect of this new album Forensic Nightmares and how would you describe it to the fans that have not listened to it yet?
Anders Bertilsson (guitar) – They should expect real Death Metal, done the way we want it to sound! The songwriting style might be familiar to fans of our previous bands, but it's very obvious that this is a new band!
SOURCE – Who produced the album Forensic Nightmares? How involved are you in the mixing process?
Anders Bertilsson (guitar) – CUT UP produced the album, while Ronnie Björnström mixed and mastered it. We are involved as far as we told him what we wanted, then bounced feedback back and forth until it sounded like we wanted it to.
SOURCE – In fact, the first video is for Forensic Nightmares and I believe it was just recently released to the masses. Care to shed some light on that one?
Anders Bertilsson (guitar) – We wanted a simple yet effective video that showed what we are about. We're satisfied with the outcome. It was recorded during one day in Arvika, Sweden.
SOURCE – The album will probably 'leak' online fairly soon. Do you care if your fans, or potential fans, download your album before it's released?
Anders Bertilsson (guitar) – It's inevitable that the album will leak, unfortunately. That's just the way it is nowadays. I suppose we mostly care about it not leaking before the actual release, because that's the part that really sucks. We want people to be able to experience the album as it is meant to be experienced (i.e. the complete package), without having someone play it to them while drinking beer or whatever. We really would like to avoid situations like: "listen, it's the new Cut Up album, and it's not even released yet".
SOURCE – You've embraced social media, having your own Facebook account separate from the band. How important is social media now?
Anders Bertilsson (guitar) – Social media is very important today. It's the quickest and easiest way to reach people. We decided right away that we would create that account for the band. It feels a little bit weird to not even have launched an official website for the band yet, but we haven't really felt the need to, though we will eventually.
SOURCE – Has the economy and declining music industry affected the band personally?
Anders Bertilsson (guitar) – I don't know about that. Death Metal as a genre caters to a limited crowd. All of us of course need regular jobs to make a living. Perhaps that would be different if the music industry would be different. But still, we play Death Metal. Go figure!
SOURCE – To make any type of money nowadays, fans have to buy T-shirts and go to live shows to support the band. How important to you is perfecting the band's live show?
Anders Bertilsson (guitar) – It is (and will be) very important. We haven't even played our first show as Cut Up yet. We have our first gig/release party coming up June 26th, together with Nifelheim and Puteraeon. It's truly going to be a blast!
SOURCE – The Sweden scene and sound are legendary. What is it like to be a part of such an intense and iconic genre?
Anders Bertilsson (guitar) – It's great to have so much history and so many great bands close to home. But the support for the scene is much bigger abroad than it is here in Sweden.
SOURCE – Apart from your own, whose records would you recommend to readers of Sourcewebzine.com.br? Why would you choose them?
Anders Bertilsson (guitar) – If I had to recommend 5 albums from different genres it would be these, in no particular order (based on today's mood.
The Prodigy – Music for the Jilted Generation
Why? An old favourite that still delivers!
The Pogues – If I Should Fall From Grace With God
Why? Shane MacGowan! No other reasons needed really.
Morbid Angel – Gateways to Annihilation
Why? I love Morbid Angel, and this is an album that might be slightly overlooked.
Absu – Tara
Why? Fantastic album! Check this one out if you haven't already…
Vader – Revelations
Why? Vader at their best!
SOURCE – Any famous last words?
Anders Bertilsson (guitar) – Check out our debut album "Forensic Nightmares" when it is released last weekend of June! Thanks for the support! Obrigado Brazil!
Video: