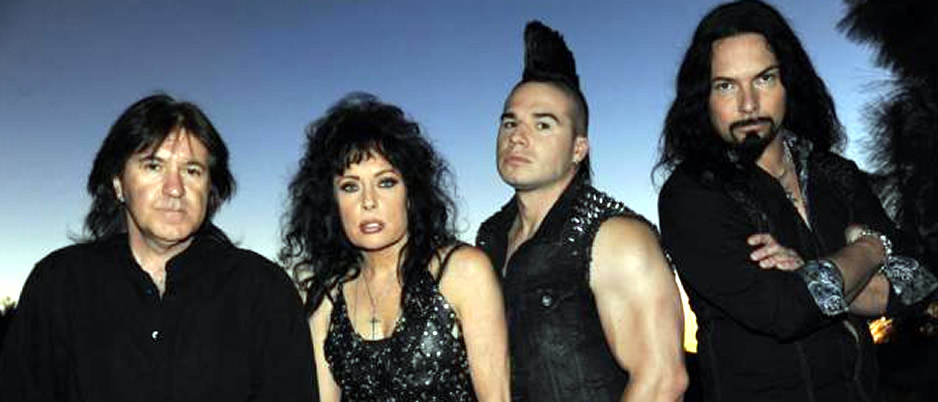 [Hellion]
New Renaissance Records was an American record label founded in 1984 by Ann Boleyn, who also was the lead singer of the group Hellion.
1 – Blood Feast – Face Fate
Blood Feast is an American death/thrash metal band that formed in 1985 in Bayonne – New Jersey under the name of Bloodlust. The band broke up in 1991, again, had a concert in 1999 and got back together again in 2007. To date, Blood Feast has released four studio albums, two compilation albums, one EP and one demo cassette.
Link: BloodFeast
2 – Blood Feast – Kill For Pleasure
3 – At War – Retaliatory Strike
At War was formed in 1983 by guitarist Shawn Helsel, bassist and vocalist Paul Arnold and drummer Dave Stone. Originally trying out vocalists they quickly decided that the brutal form of metal they had envisioned could only be brought forth by Arnold's growling vocals.
Link: At War
4 – Soothsayer – Have a Good Time
Thrash metal outfit from Quebec City – Canada. Recognized in the late 80s as one of the cult Canada's metal band, Soothsayer broke the metal scene worldwide and obtained the respect of their peers. Through their short career (1986 to 1990), Soothsayer built an imposing waybill of live performances.
Link: Soothsayer
5 – Hellion – The Black Book
Hellion is an American heavy metal band formed in 1982 in Los Angeles – California. The band's original roster included Ann Boleyn (vocals), Ray Schenck (guitar), Sean Kelley (drums) and Peyton Tuthill (bass). Hellion continues to perform today with different band members.
Link: Hellion
6 – Kublai Khan – Annihilation
Kublai Khan is a thrash metal band formed in 1985 in Minnesota. The band was founded by guitarist and vocalist Greg Handevidt and guitarist Kevin Idso. Kublai Khan's debut album, entitled Annihilation, was released in 1987. It was received well at the time, having quickly developed a fairly large local fan base. Kublai Khan were offered some gigs to open for well-known touring acts such as Metal Church, King Diamond and Kreator. Unfortunately, they disbanded two years later citing inner conflicts and problems with management.